Land of MS Communication Tool
Created by the Medical Advisory Committee of MS Views and News
Click below to download our specially designed MS Patient/MS Clinician (Neurologist or Nurse Practitioner) office visit prep form.
>> Designed to help you address your MS related questions to your clinician.
Instructions: Click to enlarge the document showing below, then download. Or, you can type your information and then print to have for yourself or to bring with you to your MS neurology appointment.
Note: This resource does not store any of your information in our system
Register with us to receive MS News and information. click here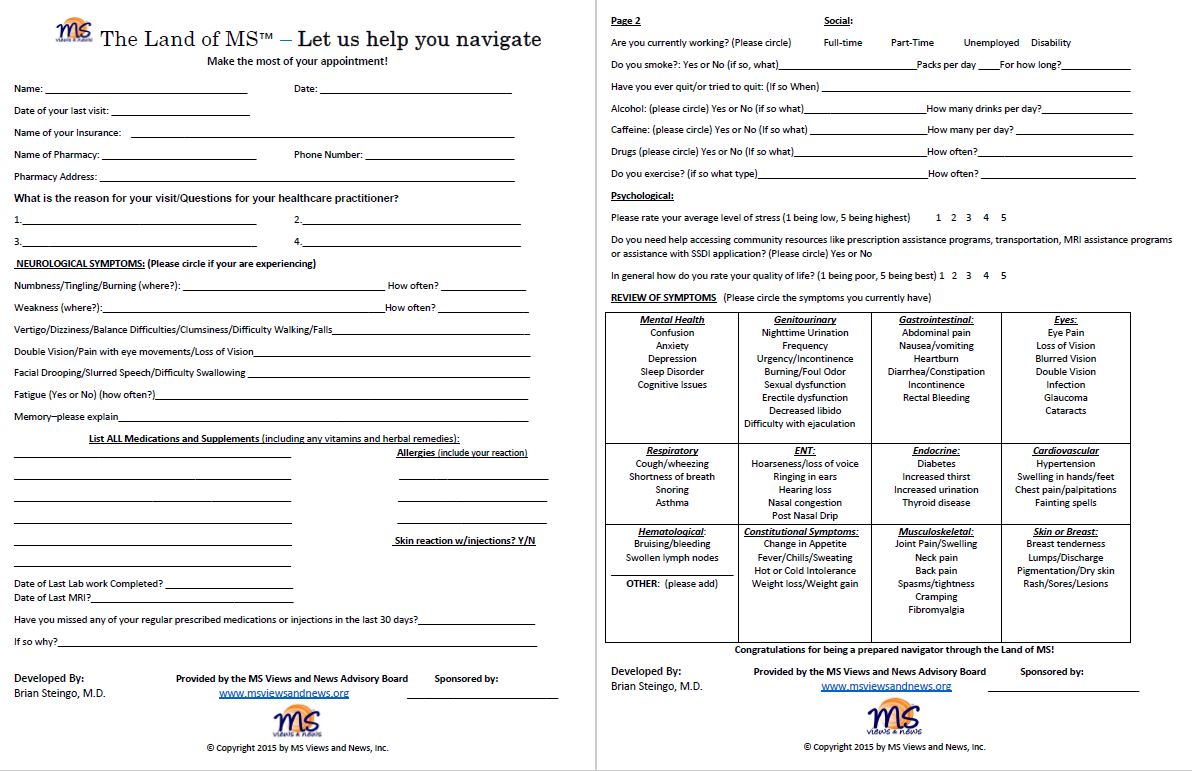 DOWNLOAD OR PRINT: Land of MS Communication Tool (PDF)
.