Stuart Schlossman, President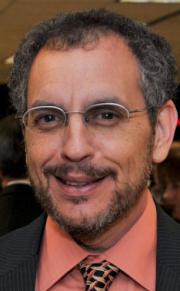 Mr. Schlossman is the founder and President of MS Views and News (MSVN). Since his diagnosis of Multiple Sclerosis in 1998, Stuart has been an active and vocal voice in the MS community. Stuart was previously a Vice President and principal of Mico International Corp., a distributor of industrial parts and supplies to the apparel industry. From 1980 to April 2001, his company activities included responsibility for sales in South Florida and Latin America. Stuart has traveled throughout many regions of Mexico and Central America. He was responsible for sales and upkeep of inventory as well as intricately involved in corporate planning and quality control.
Prior to MSVN, Stuart was a Chairperson for several years for local National MS Society MS Walks and their annual MS Expo. Additionally he volunteered countless other hours for the South Florida MS Society chapter helping wherever he could for the benefit of the MS patient and caregiver(s).
In order to make information more available, everywhere, in 2005 Stuart formed what is now known as MS Views & News. In 2008 he formalized plans to turn the organization into one of the premier outlets for MS information and reached out to the community for consultants and directors. The Board of Directors for MS Views & News has been meeting since September of 2008 and gained non-profit (501(C)(3)) status in May 2009. As President, Stuart voluntarily oversees the daily operations of the organization and is the driving force behind its successes.
MS Views and News provides educational information and resources via live seminars and via the internet. The organization currently hosts at least one live educational seminar somewhere in the State of Florida each month.
In 2015 MS Views and News planned to expand its field of providing educational programs for persons affected by Multiple Sclerosis to those in 10 States. In 2016 MSVN hopes to continue to expand to other towns and cities in these 10 States and possibly bring their comprehensive educational programs to other persons in other U.S States as well. There is a great need for learning about Multiple Sclerosis and MS Views and News will continue to educate.
In addition to the MS Views and News website and live learning programs, the organization provides a bi-monthly MS e-Newsletter. Since the inception of MS Views and News, the website and/or e-newsletters are read by thousands of recipients each month. This e-Newsletter is being received by e-recipients in greater than (90) Countries. Quite an accomplishment.
Social Media is another outlet that Stuart and MSVN use to provide information and anybody with internet access cancontact us on Facebook, Twitter or Linked-in plus view The MS Views and News Learning channel on Youtube found here: www.youtube.com/msviewsandnews .
Stuart, who is a workaholic, has learned to moderate his days in order to be able to work on his causes and still maintain his health. Stuart finds that his work for the MS community actually helps him to keep distracted of his own disease progression.
His passion is to bring awareness of MS news to the affected community and spread that news throughout the world.
To many, Stuart when attending functions is simply known as that guy from Stu's Views & MS News.
He is humble in his role but will continue to make himself known in the MS community, simply because, also as an MS patient, he feels he knows just a little bit more, of what the patients want to read, see, hear and learn.
...............................