About Us
a 501©(3) Not For Profit organization as recognized by the Internal Revenue Service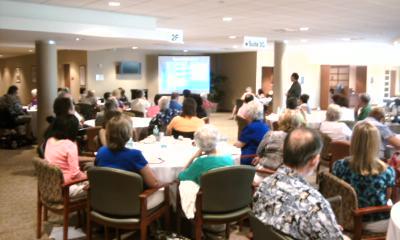 A website and organization created to help add education information for the global MS community via the internet and via live seminars. You've entered a place where information and knowledge are exchanged for the benefit of ALL persons Affected By MS. This includes the MS Patient, the caregiver(s), friends and the medical providers.
Within this website you will find a link to register for our weekly MS e-newsletter,which is emailed each Thursday early morning.
Both are accessible by clicking the links found to the left, under the Main Menu Title.
Use the search box on either the Blog or our website to find information on Multiple Sclerosis. Our MS blog is updated nearly everyday and is accessible thru our e-newsletter and RSS feeds or simply by clicking here.
Watch and listen to our podcasts also accessible though our weekly e-newsletters and by visiting our YouTube page
Review our Resources Menu to visit our weblinks (for site resources). By using our weblinks, you can connect with most majorally known global MS organizations websites. MS facts are available in our resource section in many languages.
** Please click on our website's, information banners and give each sponsor an opportunity.
MS VIEWS AND NEWS (MSVN) is an UNBIASED organization that provides information and education to all affected by MS.
· Each of our programs are an A-Z of MS.
· Each Doctor or Nurse Practitioner speaks on their own accord.
· We ask that you provide your Own slide-show but also ask that you do not use copyrighted material as we will be video-recording the seminar. If you need to use a slide provided by a pharmaceutical company and which you do not think we should be recording, then we ask you to tell us in advance so we so not video that slide.
· Any of the MS Pharmaceutical reps that you see can provide you with knowledgeable information about our organization as we have worked with all of them at one time or another
· In 2013 – we hosted (30) education programs in the State of Florida and (1) in Atlanta
· We have a database to reach the patients and we do this by email. If you opt to speak at this program, then we will supply your office with program flyers so that you will have material in your office.
- Our Board of Directors for MS Views and News, is comprised of persons with a passion to bring better communication, education and information to the Global MS community
---------------------------------------------------------------------------------------------------------------------------------------------------------------------------